Empowering
you with
your
choices.
Specialist NDIS Provider Melbourne VIC
Secure a growth-oriented and comfortable NDIS Melbourne journey for yourself or your loved ones with our specialist team of support workers, registered nurses and caregivers. As a registered NDIS provider in Melbourne, we are dedicated to your care. With us, you will always reap the maximum benefits of your NDIS Melbourne plan and find opportunities to fulfil all your developmental goals.
What is the National Disability Insurance Scheme (NDIS)?
The National Disability Insurance Scheme is an initiative of the Australian government that offers funded support to help people with disabilities lead a more autonomous and growth-oriented life. This scheme is valid across Australia and allocates funds to the participants as per their needs and goals, which they can use to avail of diverse core, capital and capacity-building supports. NDIS aims to help the NDIS participants build capacity, overcome the hurdles that limit their potential and encourage them to lead an empowering life. To avail of this scheme, you need to meet specific eligibility requirements.
01

Register/ Make An Enquiry

If you reside in Melbourne, Victoria then get in touch with us. Write to us at info@nexa-care.com.au or call us at + 61 413 042 068. We will assign a case assessor who will get in touch with you.
02

Meet & Greet

Our very abled representatives will fix a time suitable for you where we'll take you through your expectations and outcomes of the services, lastly some paperwork. Customized plan: Once we understand your requirements and tell you about all the services…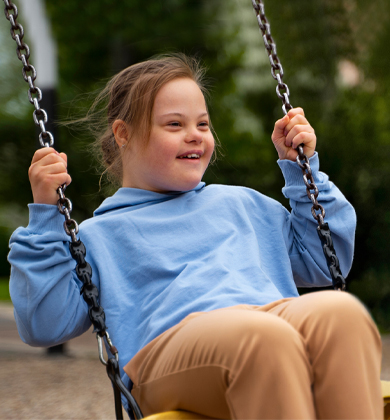 03

Customized Plan

Once we understand your requirements and tell you about all the services you can avail from us, we'll start working on a customised plan for you. We'll take all your suggestions into consideration while designing this plan to make you…
04

Start Assisting

Once a designated plan has been designed for you, our service workers will meet you at the decided time and place and assist you with anything that you might need assistance with.
05

Follow Up

We'd love to keep the loved ones in loop so we've weekly/ monthly feedback sessions. We also indulge in visits.
06

Mission Accomplished

We are very certain you will have the best experience with our very well trained assistant worker that will provide you with personal care, nursing services, disability assistance and make sure you love our services.
With Our NDIS Registered Provider Melbourne, Build Capacity and Lead an Autonomous Life!
We are a team that came together to empower the NDIS Melbourne participants and help them lead an independent life, devoid of any restrictions or safety concerns. At the core of our working methodology comes the aim to be the support system the participants need to improve their overall quality of life. We wish to help the participants achieve greater autonomy and increased control over their lives. We are a responsive team that works every day towards one common goal i.e., the growth, development and well-being of all NDIS Melbourne participants. Delivered by expert and empathetic hands, our NDIS Provider in Melbourne will best come to their aid and secure for them a safe and positive environment.
We follow a participant-centric approach and customise all our NDIS in Melbourne to meet every participant's unique needs and requirements. We secure the support of registered nurses and other professionals and ensure nothing hinders their ability to fulfil their goals.
Extremely receptive to your feedback and quick to implement the necessary changes.
Friendly and approachable, and will care for you as they care for their family members.
Available round-the-clock and will ensure all your needs are timely taken care of.
Experienced in delivering disability services in Melbourne and will use that experience to best best meet your requirements.
Once you choose us as your NDIS Provider Melbourne VIC, we will do our best to support you in achieving your NDIS goals. You can count on us for comprehensive assistance and services tailored to your needs.
To learn more about our values, service delivery or Melbourne NDIS Services, contact us at info@nexa-care.com.au or + 61 413 042 068.
We are Nexa Care, a registered NDIS Provider Melbourne, VIC, bent on providing quality disability assistance to all NDIS participants. NDIS goes a long way in ensuring the participant's access to all the resources and opportunities they need to improve their health, build capacity and gain independence. As your chosen NDIS provider in Melbourne we will deliver specialised assistance and support to help you make the best out of your NDIS melbourne plan. We are a qualified and empathetic team of nurses and support professionals who strive daily to provide participants with the required care and support.
From helping the participants secure specialist disability accommodation to delivering high-intensity daily activities support like stoma care and complex bowel care, we will offer diverse services to ensure their well-being. Our disability services in Melbourne target specific aspects of quality care. For us, the right care promotes comfort and safety and becomes the catalyst for growth and change. As your local NDIS registered providers in Melbourne, we will be there with you at each stage of your NDIS journey and help you fulfil your short and long-term goals.
Our NDIS Melbourne services are as follows:
You can avail of one or all of these services as per your NDIS support plan, and we will tailor them as per your requirements.
Both Sonia and her team have been fantastic in transforming my living space. They both go above and beyond to make sure all things are included in there work including but not excluding ; changing my sheets on my bed, doing my dishes, mopping my floors, cleaning the windows and so on. I could not be more impressed. They are both so kind and considerate of my life circumstances and are non judgemental when the fortnightly clean comes around. I would highly recommend their services to anyone in need. You will not be disappointed.

Warm regards,
The cleaner did a great job, thank you very much!
Thank you to everybody, for all of your support last week. It was actually really incredible and heartwarming to know that you are all there for support. It was extremely challenging, but you managed it like an incredible angel.
Very happy with the shift, we had a wonderful time and felt very comfortable.
I would like to continue to have your support as I was very impressed with the work done and also the support worker was a gentleman.